Growing Beautiful Smiles Welcomes…
NutriBoutique
Xpert and Supplements
"Mother Nature Approved"

NOW LOCATED AT 523 GUELPH ST, NORVAL ONTARIO
INSIDE THE GROWING BEAUTIFUL SMILES DENTAL CLINIC

TEL:
(416) 857-0437
EMAIL:
nutri.boutique523@gmail.com
SEE MAP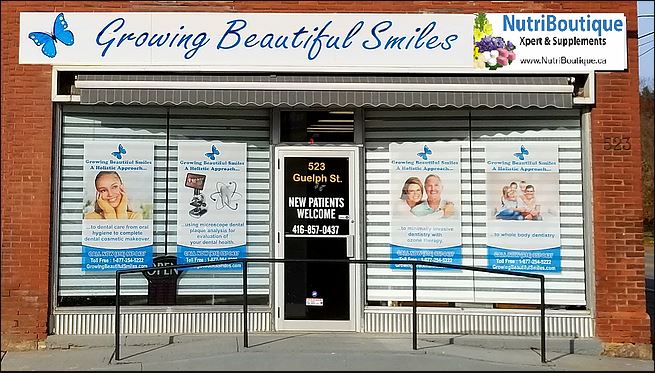 We carry NATURAL supplements for whole body health and wellness.
We carry a wide variety of quality healthy supplements. We also have an experienced Health Coach to assist you with the products you may need on your journey to wellness. Call for an appointment today. We are open Monday to Saturday from 9am – 5pm.